Jimi Hendrix life story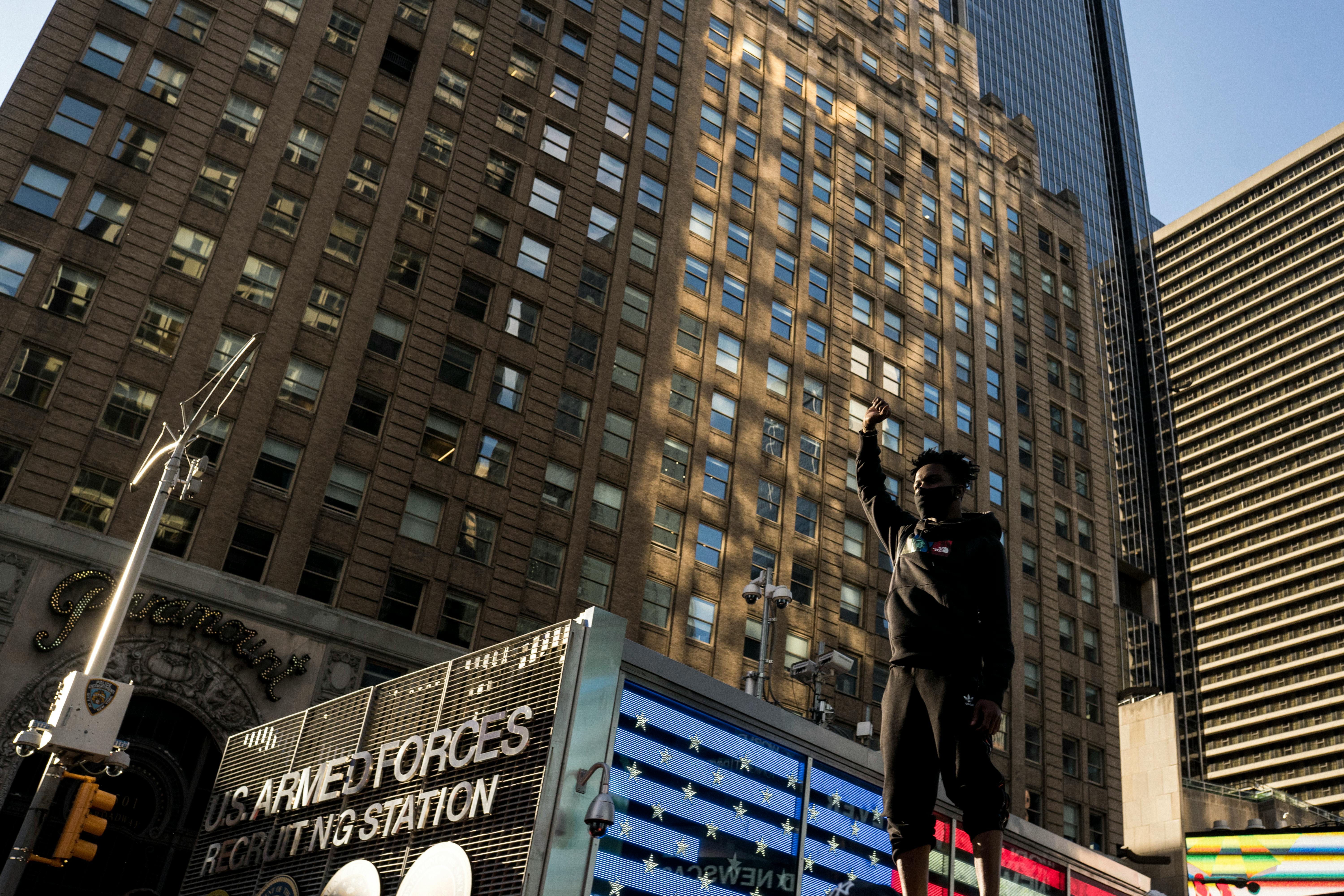 Who was the best rock and roll guitarist of all time? Always and forever the name of Jimi Hendrix will be chosen answering that question. A talented musician and instrumental technician, the legendary Hendrix combined blues, soul, R&B and rock & roll in an innovative and groundbreaking style. Along with outrageous stage antics and uncharted mix arrangements, Hendrix became an international rock & roll and pop culture star. Unable to read music, and largely self-taught, Jimi became a virtuoso who could play, compose, and introduce spellbinding magic that will mark musical posterity. Jimi Hendrix's life story played out like the comet that he was; flashing across the skies, burning hot and bright, drawing attention, adulation, curiosity, and then suddenly burning.
Johnny Allen Hendrix was born in 1942 in Seattle, Washington; son of seventeen-year-old Lucille Jeter and Army Private James Allen Hendrix. Jimi's early childhood was marked by poverty and personal tragedies. Of the five Hendrix brothers, three were placed in state custody due to physical disabilities and blindness. Jimi became a shy and reserved boy, isolated and withdrawn. But he loved music and he would strum a broom like a guitar.
When Jimi was 15 years old, his mother died and for a time he passed from one relative to another. The sensitive boy was deeply affected and carried within himself a weight of sadness, abandonment and abandonment. Sensing his son's detachment and loneliness, Jimi's father paid five dollars for a used acoustic guitar to replace a single-string ukulele Jimi had been associated with for several years. At 17, with his talent blossoming, Jimi received his first electric guitar from him, and from then on, Jimi Hendricks' life story changed forever.
Jimi began his formal music career playing with local Seattle-area bands, some paying for gigs, some not. He was fired more than once for over-the-top theatrical stunts, but his talent was undeniable and he played left-handed, behind his back and with his teeth.
Still in high school, Jimi was an indifferent student who oddly received an "F" in music. He was eventually expelled for attendance and discipline problems and soon found himself in minor trouble with the law. The solution; Hendrix was ordered to enlist in the army. But he was a bad soldier and was discharged after a year.
After his stint in the army, Hendrix toured playing small towns, honky-tons, as a warm-up and as a backdrop for bigger, more well-known acts. Ever expanding, Jimi was soon playing with such notable acts as the Isley Brothers, Ike and Tina Turner, and Little Richard.
With his star on the rise and his reputation growing, he traveled to London, where he was introduced to the British rock scene. With the help of some English musical luminaries, Hendrix formed the Jimi Hendrix Experience, a band that would soon top the charts and play to sold-out crowds. Their first album, Are You Experienced, became a best-seller, second only to the Beatles' epic Sgt. Peppers Lonely Hearts Club Band.
Back in the States, The Experience, now an in-demand rock and roll wonder, played the Monterey Pop Festival, Fillmore East and headlined venues from coast to coast. Hendrix's fame grew exponentially and in the "sex, drugs and rock and roll" culture of the time, he was either an accomplished practitioner, or if he prefers it, a victim.
Legal and personal entanglements piled up, including an arrest for drug possession and contract disputes. During this time of success and high-flying excess, The Experience disbanded. Other notable musicians joined Jimi, and as his schedule rose and his popularity peaked, so did his use of drugs and alcohol, which at times affected his work on stage and in the study.
Hendrix's signature performance was at the famous, iconic, epic and historically noted Woodstock Music Festival in August 1969. Jimi and his group played a two-hour set, culminating in Hendrix's solo performance of Star Spangled Banner, which it has become a representation and marquee of the turbulent times of the 1960s.
Hendrix played his last concert in the contiguous United States in August 1970 at Seattle's Sick's Stadium, just blocks from his childhood home. He didn't like the area or his memories of when he was a kid and cursed the rain and played bad. He abruptly left, did a show in Hawaii and returned to England. The next time he would be on American soil it would be for his funeral. Jimi Hendrix's life story was over.
Jimi died on September 18, 1970 at the age of 27 in his friend Monika Danneman's London flat after drinking heavily and taking a handful of sleeping pills. His sudden and shocking death sparked speculation and innuendo. Some rumors claimed that he had committed suicide, others hinted at murder, and still others claimed that he was not dead at all, that the reports of his death were just a publicity stunt.
Jimi Hendrix's life story will be remembered every time one of his songs is played, replayed, copied, re-copied, stolen, or a new performance is attempted. There was only one Hendrix and while his legacy may be tarnished by his showmanship and risk-taking lifestyle, he was truly a man for his time. After all, Jimi was one of the first black Rock and Rollers to capture a predominantly white audience while incorporating, mixing, and modifying culturally identifiable genres of American music and generating his own unique sound.